Markita Holloway, Age 42
, Graduated from Career Beauty School in 1996. She is a successful Master Hair stylist. Licensed Cosmetologist Instructor for 19 years. Creator of Six-Professional Hair product line, Owner of Studio 6 Salon & Spa for 19 years.
Markita Holloway opened Studio 6 Salon, her first Booth-Rental Salon in 1997. After 3 years of experiencing Booth Rental Salon Business, Markita wanted a different Salon that was profitable, secure and offered more services to her clients.
In 2000, Markita restricted her salon Business concept and opened a new full service Salon & Spa, with pedicures, manicures, massages, facials, Full Body waxing, body wraps, children/teen Princess Parties and all the newest hair styles at affordable low prices, to meet the need of anyone's budget.
Studio 6 Slogan is "Great Prices-Quality Service". Our goal is to live up to our slogan and give our clients good services with highly trained and dedicated employees who work as a team to deliver good service. To ensure we have great prices Markita launched Six-Professional Hair care product line in 2006. Consisting of relaxers, shampoos, conditioners, oil sheen, serums, spritz, colors and etc…
By creating Six Professional hair Products lowered the cost of the product supplies, which makes it affordable to always live up to our slogan. "Great Prices- Quality Service"
Studio 6 is one of the top hourly based salons in the St Louis area. Voted #1 top 100 Urban Elite Salons in Salon Sense Magazines. Issued (December/Jan 2005) featured in Essence Magazine issued (Oct 2004).
Recognized at the Martin Luther King (King Dream Award in 2008) as a Trail Blazer and an entrepreneur with leadership and commitment for her community. Also featured in a host of local newspapers and magazines, (North County Journal, American Newspaper, and Today In Church Magazine.)
Featured In these magazines: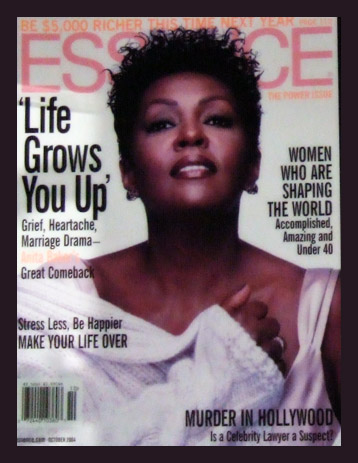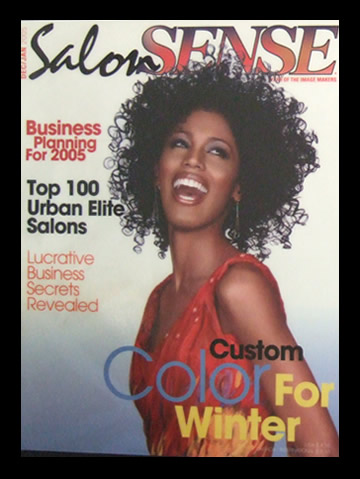 Studio 6 Salon & Spa is owned and operated by Steven & Markita Holloway. Studio 6 is located at 3318 N. HWY 67 in Florissant, Missouri. Studio 6 Salon & Spa has been in business for 7 years and is a full service salon & spa. We do pedicures, manicures, massages, facials, body raps, waxing and all the newest hair styles at affordable low prices. The owners of Studio 6 have cut there prices almost in half to meet the needs of single parents, senior citizens, high school and college students and low income mothers. Studio 6 is one of the best hourly based salons in the St. Louis, Florissant area. Studio 6 has been featured in the Essence Magazine (Oct 2004) and was voted one of the Top 100 Urban Salons in the country by Salon Sense (Dec/Jan 2005). Our goal is to pamper our clients in every way. We invite you to come and spend a relaxing day at Studio 6 Salon & Spa.

Over the years the dedicated employees of Studio 6 Salon & Spa have adopted the mentality that in all areas of our work we respond as a team. The employees are personally trained on advance haircutting, color, and styling technique, alone with motivation and customer service skills. The employees are highly skilled team members with demostrated experience, who are willing to make a total commitment and contribution to the satisfaction of our clients. Our main resource and greatest underlying asset is our dedicated employees. Customer satifaction is the utmost mission in all fields of Studio 6 Salon & Spa.